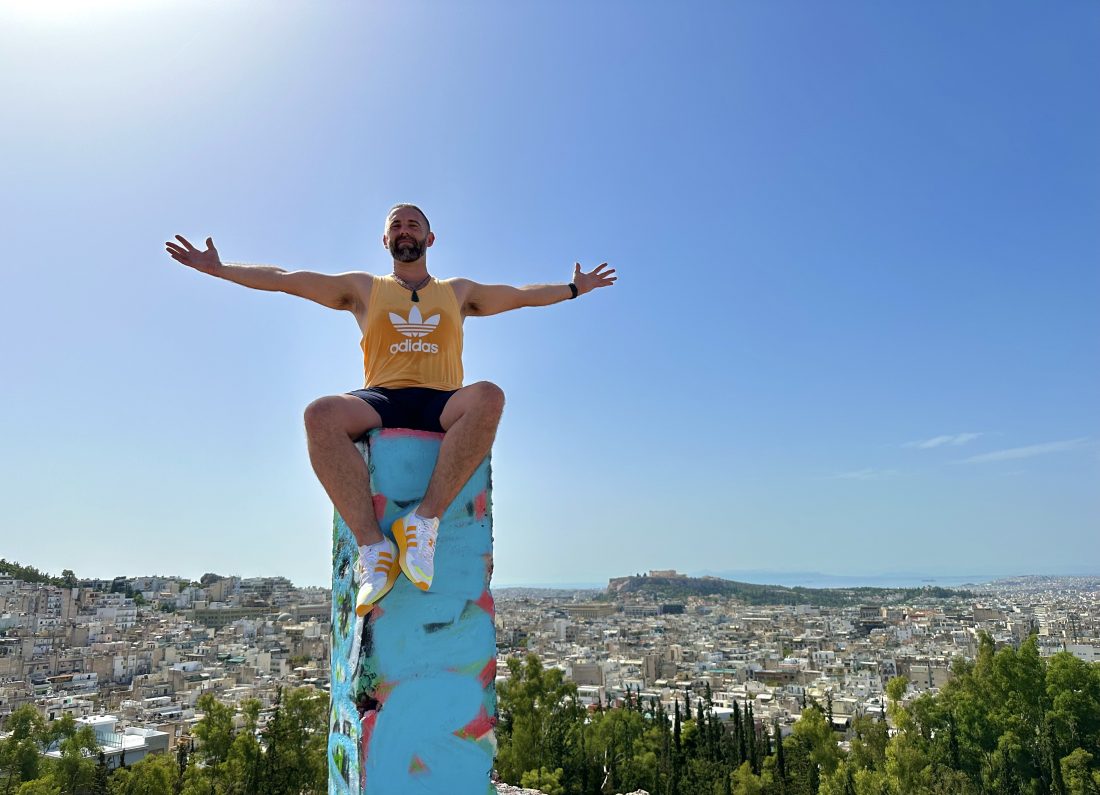 THE BEST OF ATHENS: Top 10 Must-Do Adventures
Join me as I take an exhilarating journey through the vibrant streets and ancient wonders of Athens, Greece and uncover my top 10 must-do experiences in this fascinating city. Whether you're a history enthusiast, a food lover, or simply seeking unforgettable experiences, Athens has it all!
Athens, the birthplace of Western civilisation. This is a city that's been around for thousands of years, and it's a place that never fails to amaze me. The energy of Athens is contagious. From the bustling streets to the vibrant markets, there's always something happening here. It's a city that's alive with history and culture.
We're about to dive deep into the soul of this captivating city and discover my top 10 things that will make your Athens experience unforgettable.
🏛️ 1. The Acropolis: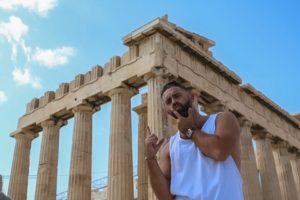 Climb to the iconic Acropolis, where ancient history comes alive. The Parthenon and breathtaking panoramic views will leave you in awe.
🍅 2. Visit Athens Vibrant Markets: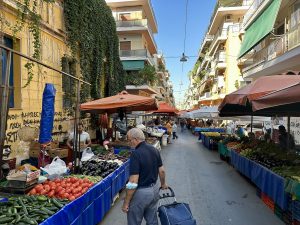 Get ready to indulge your senses in Athens' bustling markets. From tasty local treats to unique souvenirs, the markets have it all!
🚶‍♂️ 3. Get Lost Wandering the Streets: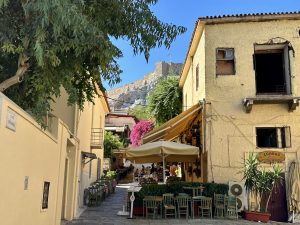 Lose yourself in the charming streets of Athens, where ancient ruins and modern architecture coexist in harmony.
⛩️ 4. Visit the Ancient Agora: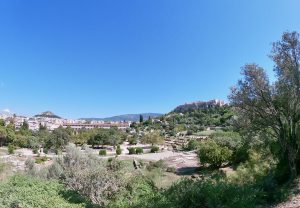 Step back in time at the Ancient Agora, an open-air museum that offers a glimpse into daily life in ancient Athens.
🍴 5. Eat!: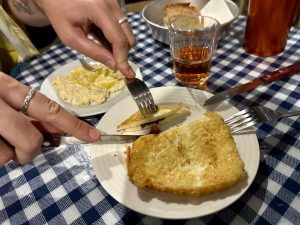 Athens is a foodie's paradise! We'll take you on a culinary journey to savour mouthwatering Greek delicacies that will tantalise your taste buds.
🕺 6. Watch the Changing of the Guards & Visit the National Gardens: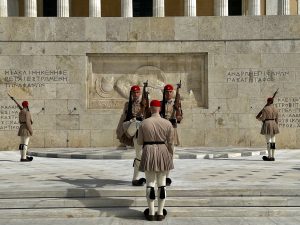 Witness the traditional changing of the guards and then find serenity in the lush National Gardens.
🏞️ 7. Climb to the Pynx and Philopappos Monument: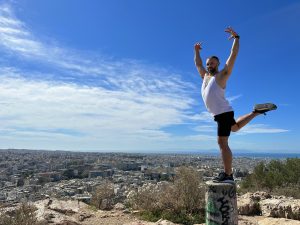 For panoramic views that will take your breath away, we'll climb up to the Pnyx and Philopappos Monument.
🌃 8. Check Out the Nightlife: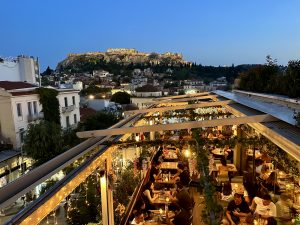 When the sun sets, Athens comes alive! Join me as I experience the city's vibrant nightlife starting at a trendy rooftop bar.
🚌 9. Take a Day Trip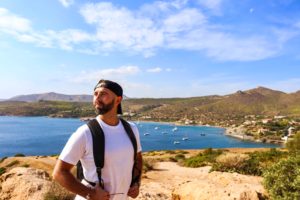 Escape the city buzz and embark on a scenic bus trip to the stunning Temple of Poseidon on Cape Sounion,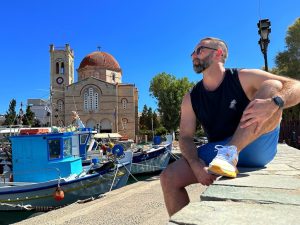 Take a ferry to the charming Greek Island of Aegina,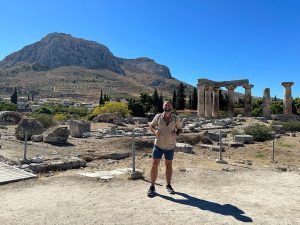 Or a train to explore the Ancient City of Corinth.
🌅

10. Take in the 360-Degree Views from Strefi Hill: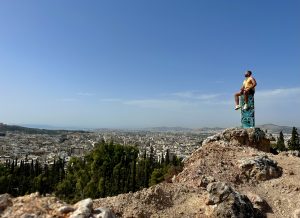 Our Athenian adventure concludes with stunning panoramic views from Strefi Hill, a perfect farewell to this incredible city.
And there you have it, fellow adventurers—my top 10 things to do in Athens. Not an exhaustive list by any means but just some of my favourites. Remember, Athens is more than just ancient ruins and touristy spots—it's a city brimming with history, flavours, and surprises waiting to be discovered and it's a destination that I can never get enough of. So, go forth, explore like a curious wanderer, and let Athens leave its mark on your heart like it has on mine.