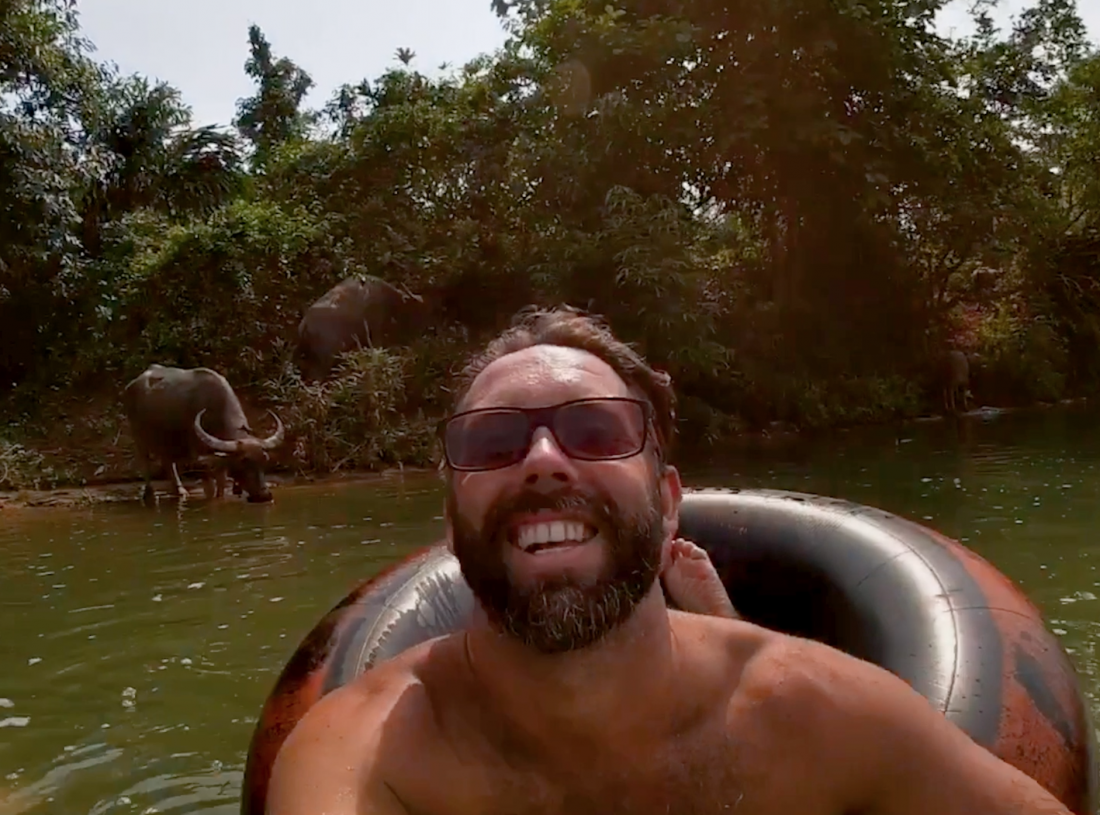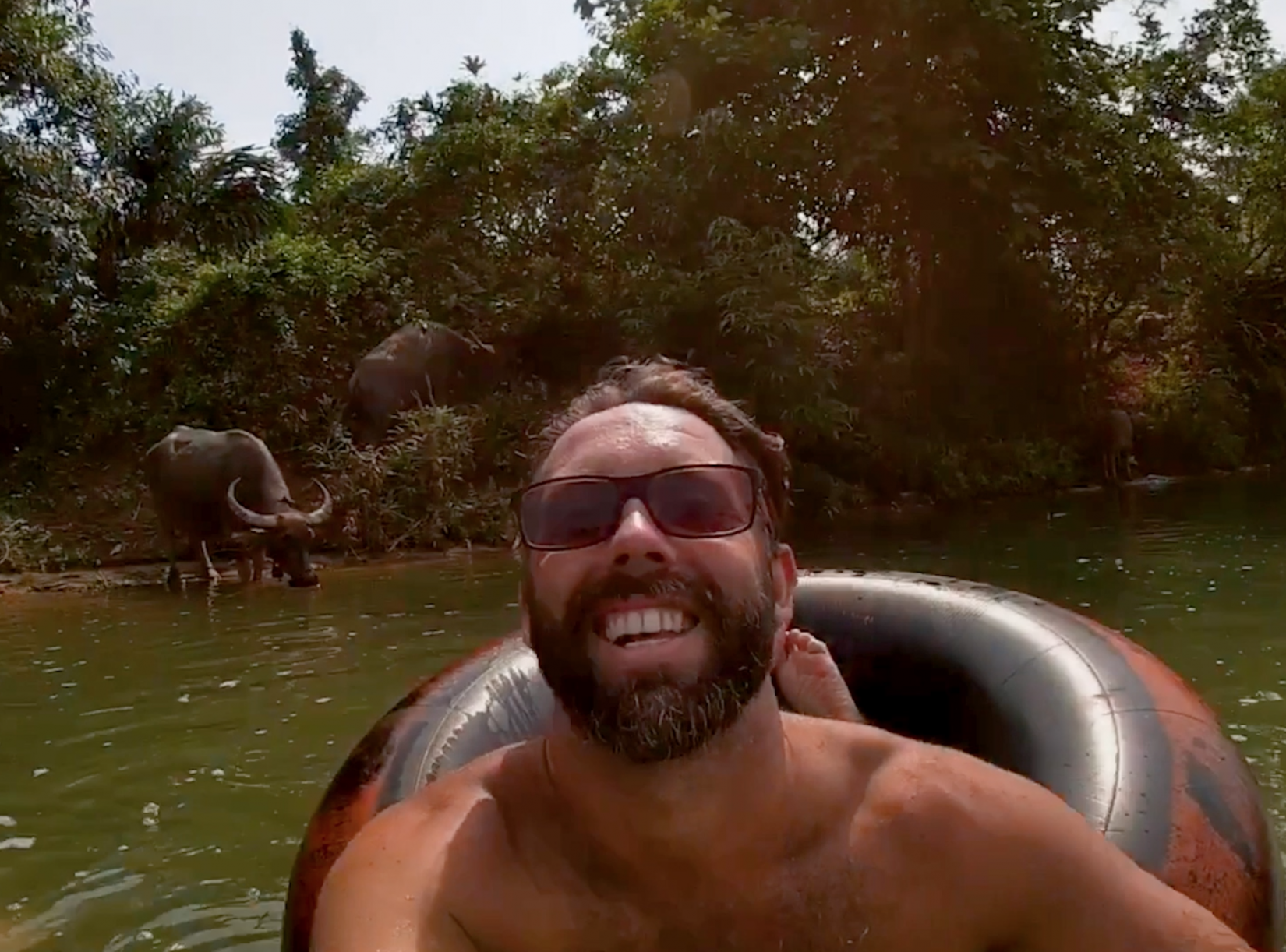 River Tubing Adventures in Vang Vieng, Laos
May 9 2019
Vang Vieng, Laos
Join me on a river tubing adventure in Laos. I had so much fun exploring the backpacker's paradise of Vang Vieng in Laos.
Spending a day floating down the river in a rubber tube was an absolute highlight. A few stops along the way for drinks and food, jumping platforms, rope swings, music, good company. What more could you want!
Back in it's heyday, river tubing in Vang Vieng was a crazy, dangerous backpackers adventure. Many bars littered the banks of the river and hundreds flocked to tick this off their travel list. However, with many deaths and injuries caused by the mixture of excessive cheap alcohol, water and reckless stunts, things are now a bit more subdued. But no less enjoyable!
There are now only three bar stops along the river journey and less diving platforms and rope swings but still so much fun to be had. Plus the scenery is beautiful and you come back alive! Bonus!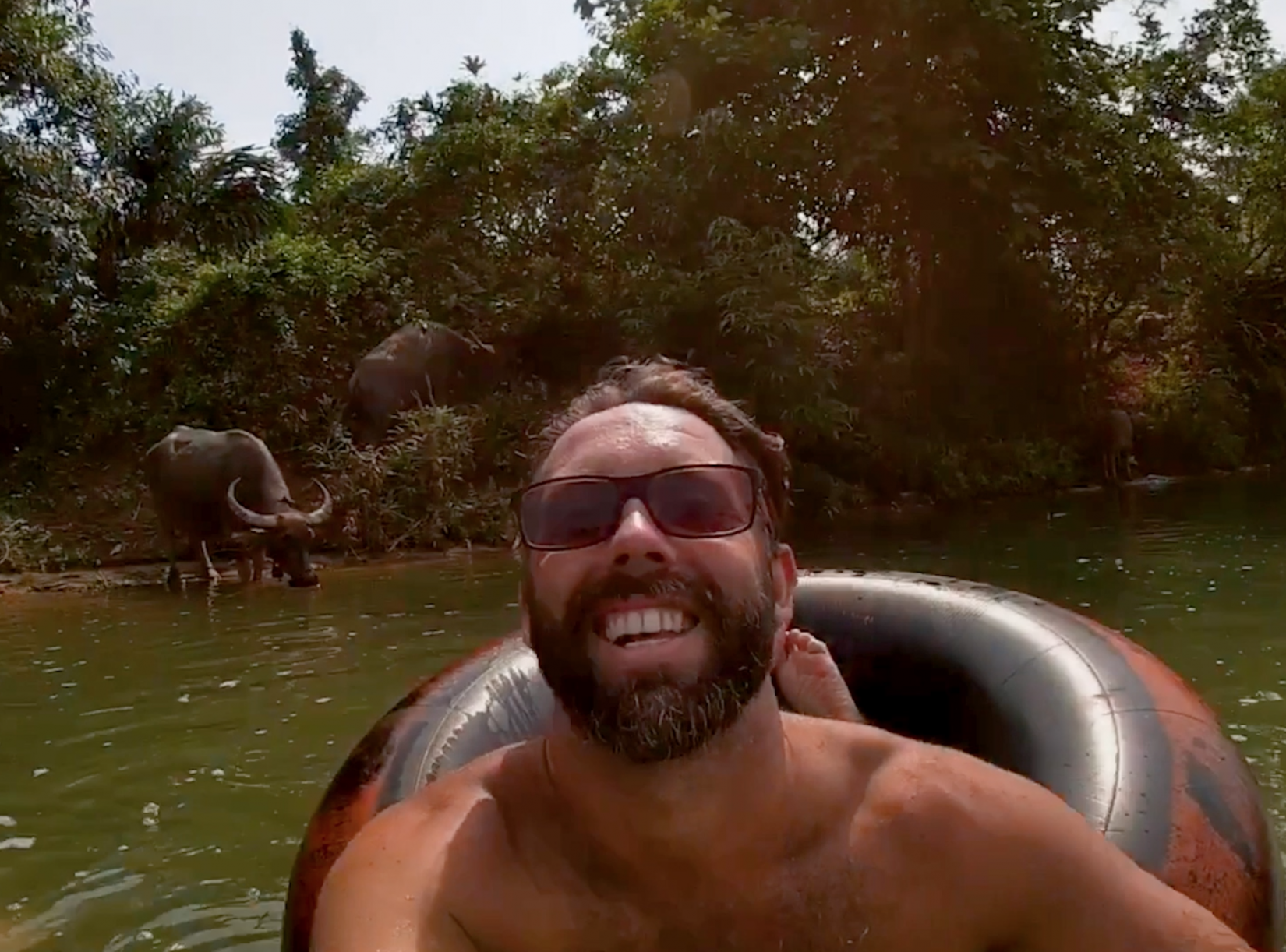 Make friends with water buffalos!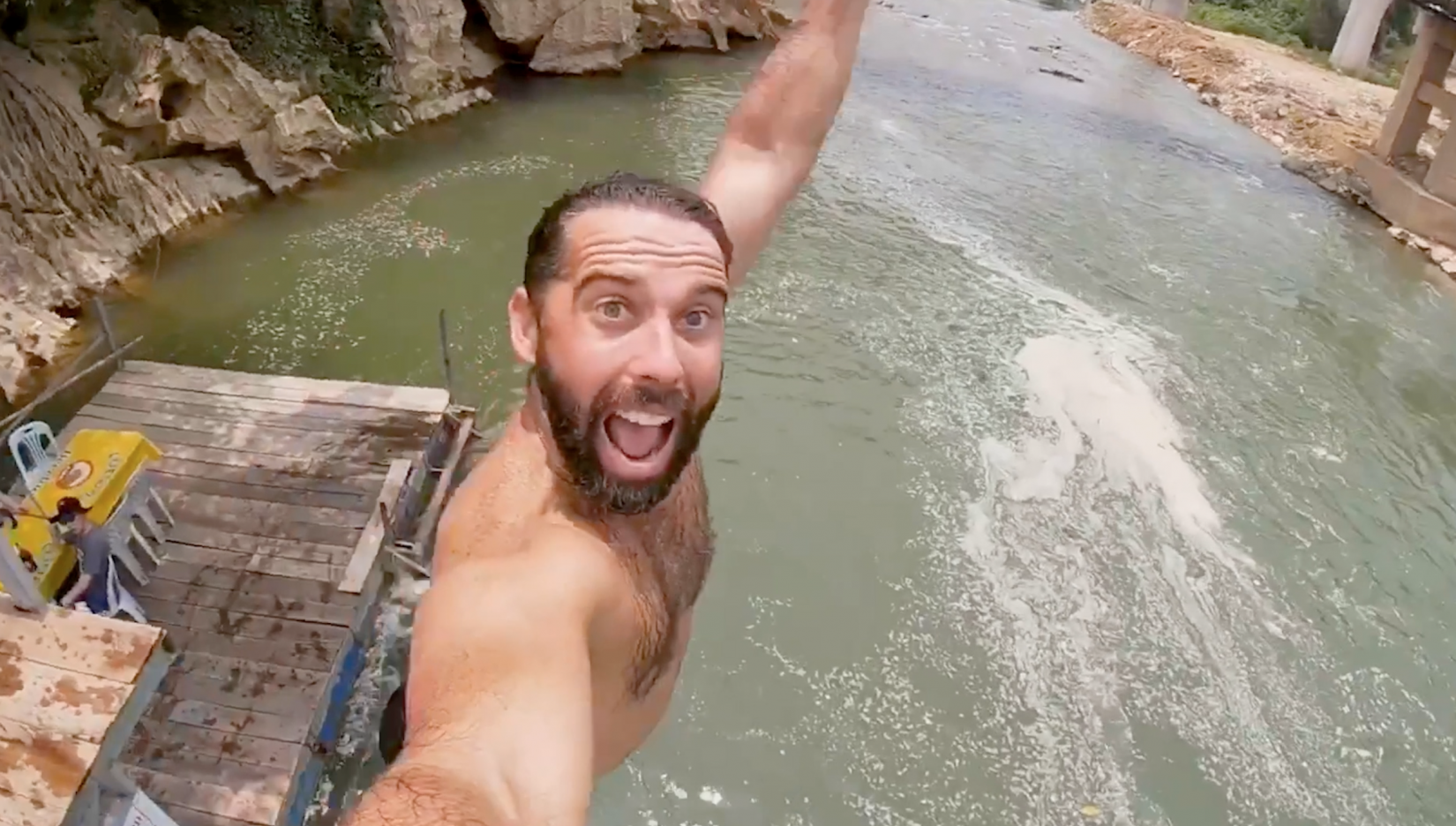 Plunge into the unknown from dizzying heights!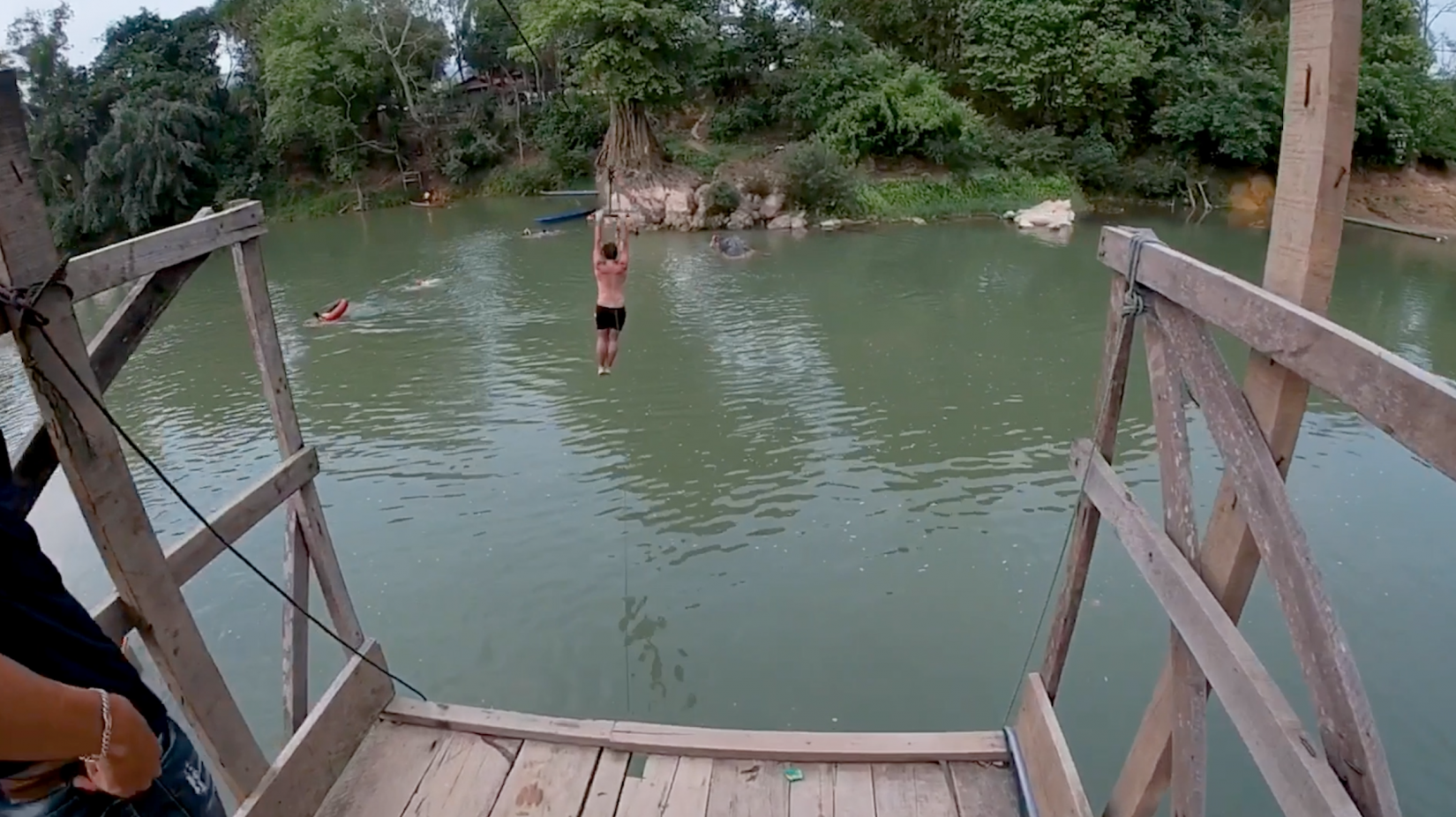 Work out the best time to drop in without hitting the rocks!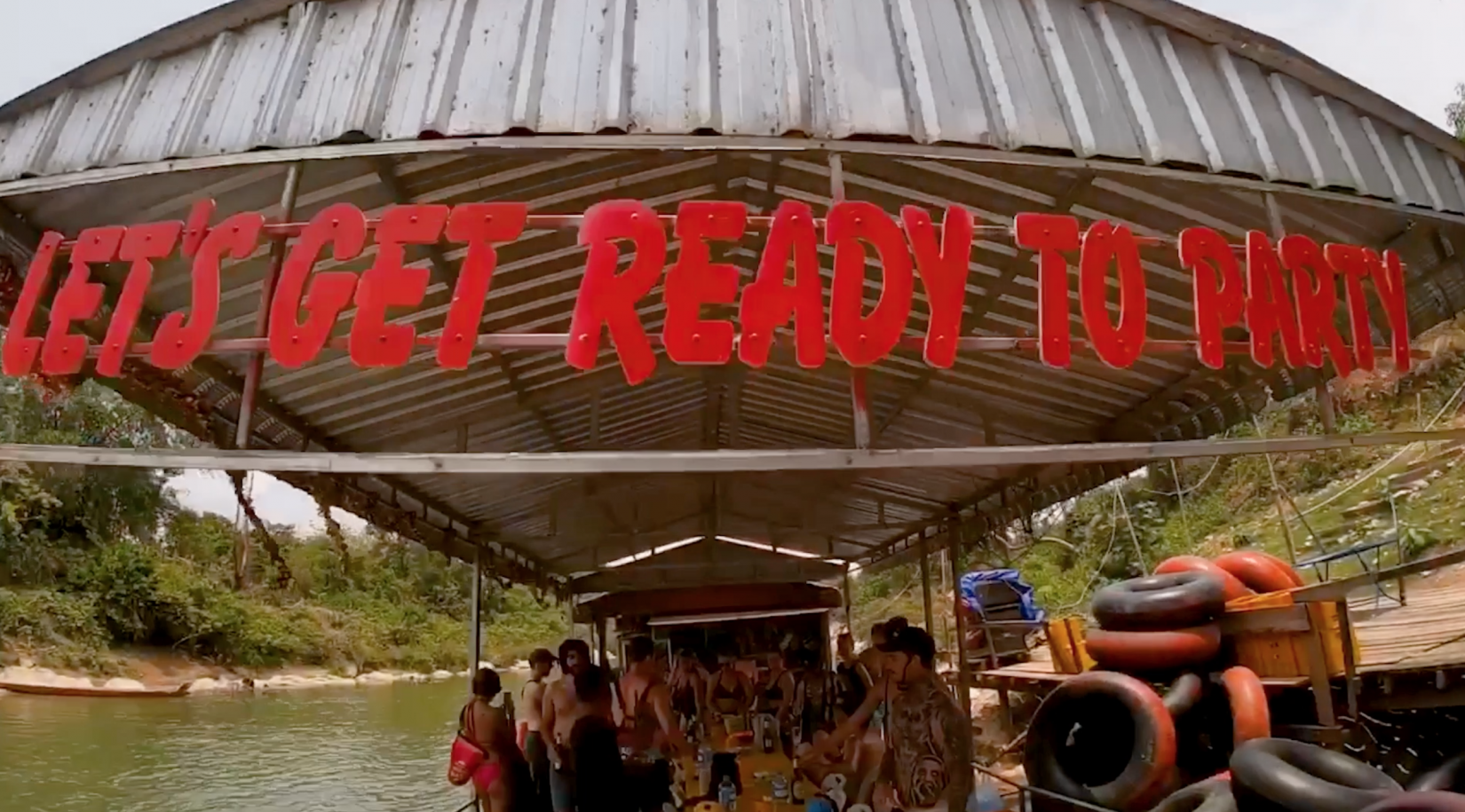 Shots all round to get us started!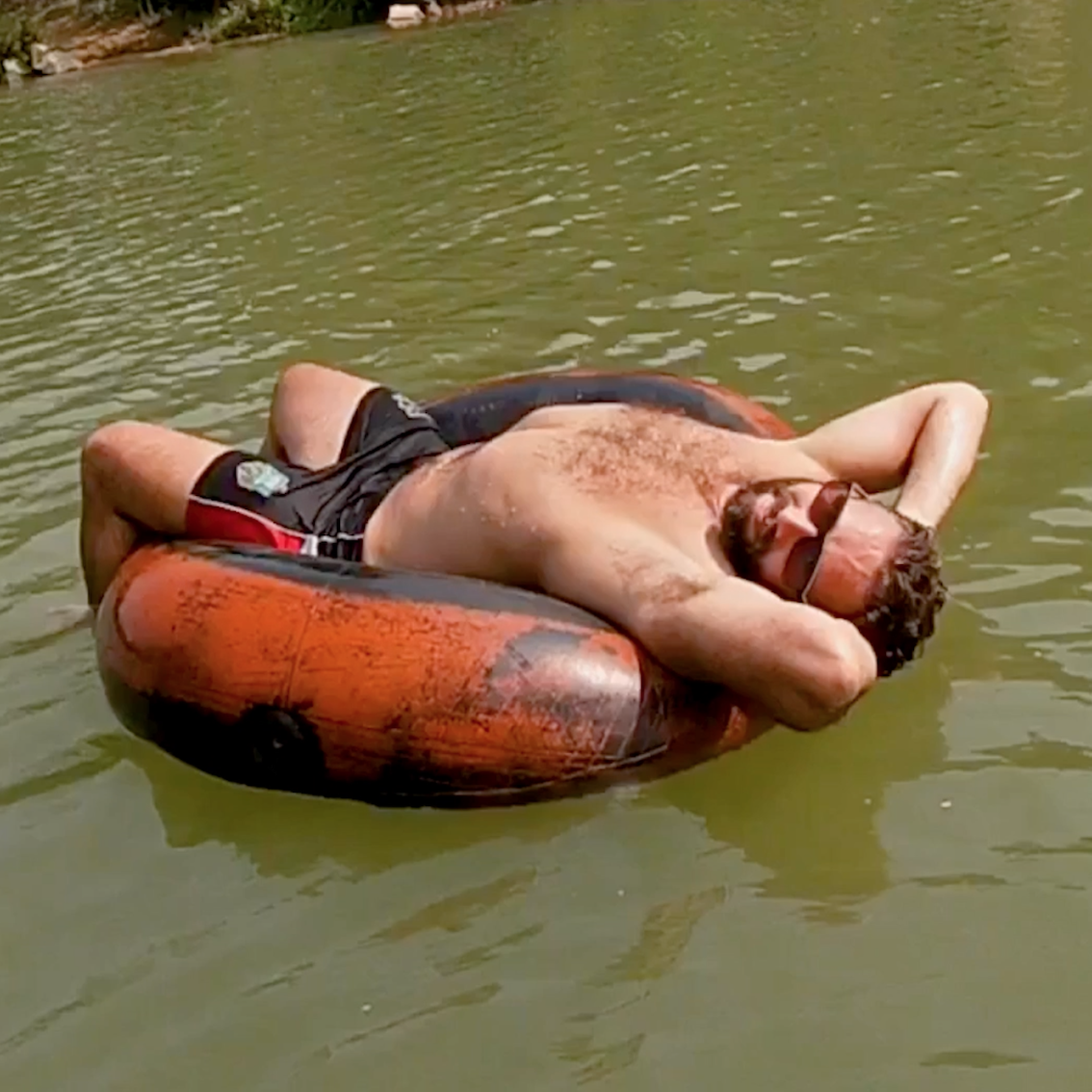 Lay back, relax and let the river take you…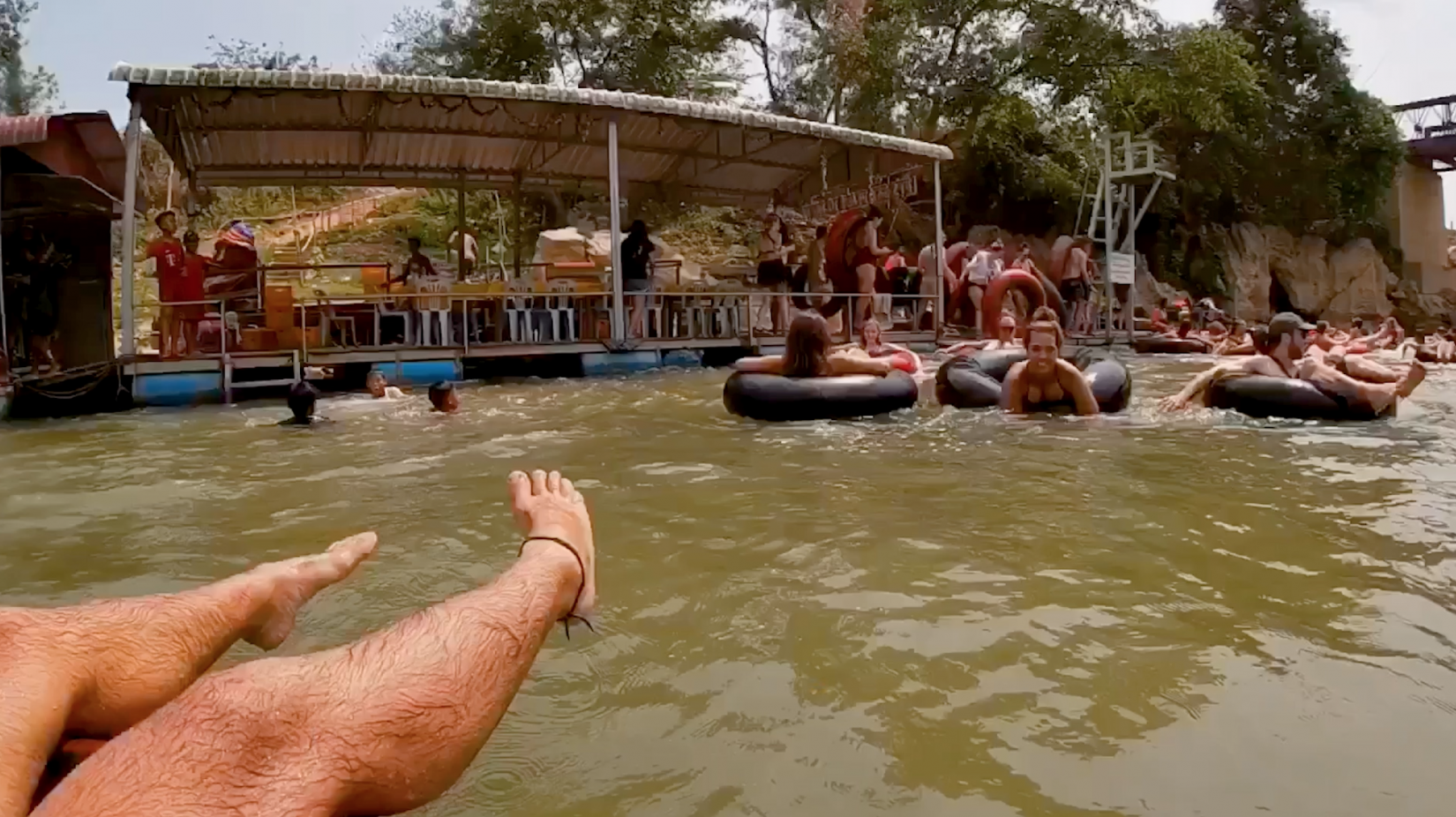 Plus heaps of new friends to be made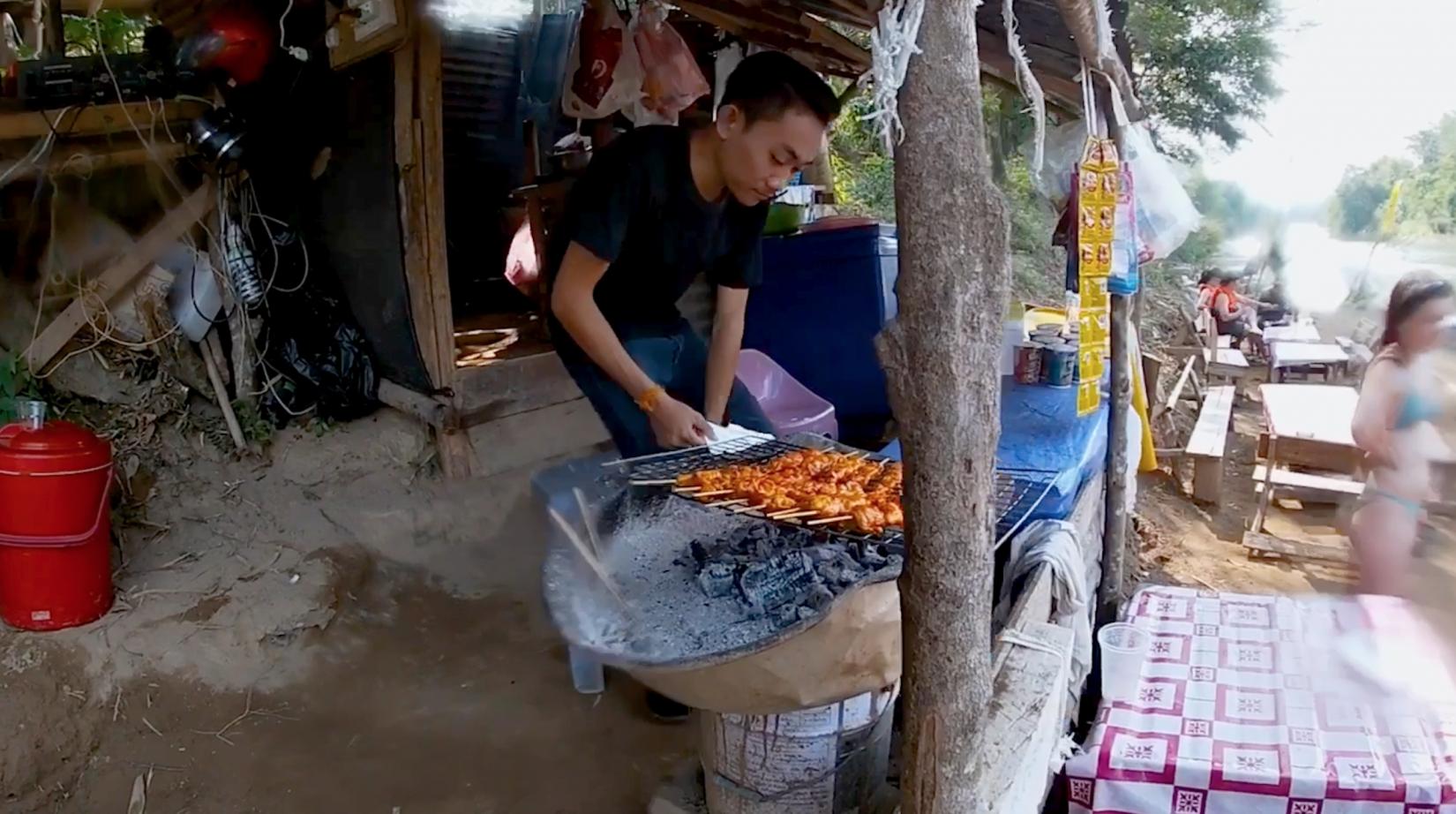 and BBQ Chicken… drool!
Check back soon for my more Vang Vieng Adventures